Case
We approached Medtronic Canada in 2014 after training as a brand ambassador and becoming a preferred graphic design vendor for Canada's market. The challenge facing Medtronic was that marketing collateral budgets in Canada did not reflect the smaller market in comparison to Europe and the United States. Advanced artwork that was very expensive to produce in small quantities did not really work with the limited budgets. Medtronic needed an expert with their brand to re-design pieces for a more cost effective production while maintaining the overall brand image and quality. Many organizations in the medical device industry in Canada face similar pains.
Solution provided
Trained with Medtronic to become a brand expert and ambassador with Medtronic Brand Central
Simplified complex marketing collateral designs to better suit the local Canadian market
Provided graphic design training to marketing and communications departments
Provide some PR (public relations) support to the communications team.
Helped through transitionary period with Covidien integration and co-branded material design
Corporate Video Production including all editing, sound clipping, and rendering for the web and large screen HD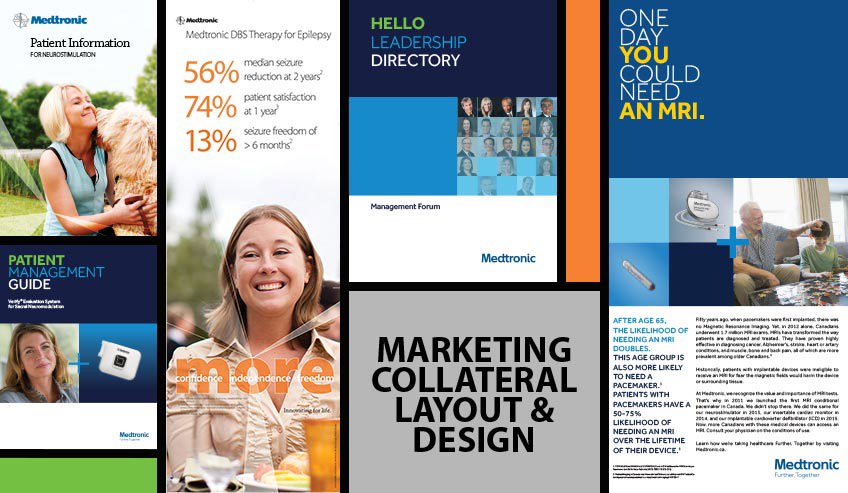 Graphic Design
Our graphic design and branding skills are second to none and we are actively looking to niche in the medical device industry to help other organizations with the same challenges.