Your success is our success and solving problems is what we do. We are committed to increasing your return on investment and to getting you more customers. We help you tell your story - and set you apart from your competition. Our team offers a wide array of services to provide reliable solutions that help solve problems within your business and work with you to generate qualified leads. We would like to work with you. C'mon go! It's where you go when you need to grow.
We try to help as many people as we can!
Since 2013 We have been helping companies big and small through challenges around digital marketing, communications, graphics and web design, web management solutions.
At CMONGO Creative, we want to help you increase your ROI on every marketing dollar you spend. We help you develop your strategy, optimize your existing channels, and create new lead generation techniques. We building on your existing or re-develop your website to drive customers daily, building trust and creating connections.
Our Mission
To provide quality creative services with marketing messaging that is current, relevant, authoritative and purposeful in order to deliver and promote high-end communications and marketing pieces in the community where we live. In other words, we work with you and your business in order to get new customers, more sales, top ranking in Google, a better website an whatever else you want and need! We don't stop until you are satisfied. That is CmonGo Creative. You tell us to c'mon go and we get to work.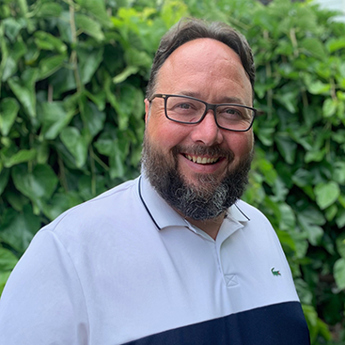 Who you are working with.
I am Gilles Paquette, the founder, and principal director of CmonGo Creative. I am the one you are likely to meet as I handle the consultancy, strategy and program management side of the business. Even though I am the first point of contact, I do not work alone.
The peanut butter to my jelly is my wife, Monika. She keeps me on task, makes sure that my strategic thinking turns into attainable action items and that projects run smoothly. It doesn't hurt that she is a Communications Management Professional (CMP). Helping us and also part of our core team of experts is an accredited Google ad trafficker, a professional translator (English-French, French-English), a journalism major and genius copywriter, expert coders and finally SEO and Social Media wizards.
All together we form CmonGo Creative.
I like helping businesses identify problems they may not have realized they had and offer solutions and best practices to tackle and make those problems disappear. Get our team working for you, to get started, contact us today.
Our 4 Stage Work Process
Our comprehensive and proven system will transform how you do business, both online and offline. We build more than websites; we solve problems, both visible and beneath the surface. Determining the reason you're building a site is the most important part of the process, and sadly it's the one that's most often neglected. We look at your goals, message, customers, and competitors to develop a solid strategy tailored to your needs. We will show you how to leverage the power of the latest in technologies and strategies to get new customers and grow your brand.
Getting to know each other. Are we a right fit? Through a series of consulting sessions, we map out the specific framework for a strategy which is tailored specifically to your business' strengths, your customers' core needs and concerns and that takes advantage of any holes in the competitive market.
Benefit from our wealth of knowledge and experience building successful solutions. Receive a visual map of all your marketing goals, business targets and the latest tools and techniques for achieving reaching them.
It's go time! Design, implementation and training of your custom solution. If you'd like, we can even help you and your staff roll out your new strategy.
It doesn't happen by osmosis, your customers need to be properly targeted using a solid strategy and measurable metrics to increase traffic and convert visitors to buyers.
Our Services
We use our 40+ years of combined experience in marketing and communications to guide you through your projects. We can help you with a number of services:
Graphic design - building brochures, stationary, business cards
Brand development - logo design and flushing out your company's mission, values and more
Traditional and digital marketing strategy development
Advertising - creating compelling ads and conducting effective media buys for traditional media (newspapers and magazines), non-traditional media (bus shelter, vehicle wraps, billboards, etc.)
Advertising - creating compelling ads and conducting effective media buys for online media (websites CPM - cost per thousand, flat fee or sponsorships, CPC - cost per click, percentage of sales, programmatic or RTB - Real-time bidding and hybrid packages of the pre-mentioned)
Training - train your small team with basic Adobe Creative Suite skills for simple updates to collateral in-house. (Acrobat, Photoshop, Illustrator, InDesign, etc.)
Website Development and Implementation on one of our partner platforms: WPEngine (WordPress), Shopify or our very own SaaS platform CmonGo.Net Treepl CMS