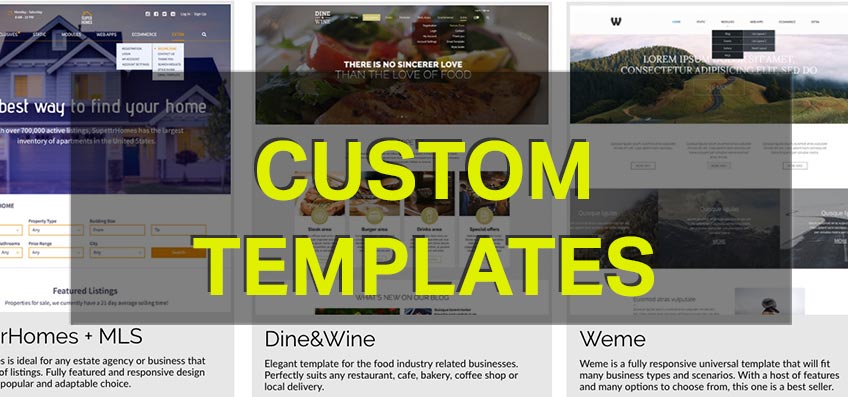 Web Design Re-imagined Using Custom Templates
You need a custom solution but don't want to pay 40 to 50K for one? Custom Templates is the solution and we can offer you one of these great templates which are scalable based on your needs.
Are you looking to implement a feature that is impossible to achieve through your standard web tools or maybe your website requires unique JavaScript solutions; perhaps you wish to build a web app bundle that best suits your business needs. CmonGo Creative provides custom and integrated Web, CMS and CRM solutions to help your business succeed. We are an Adobe Business Catalyst partner. When available modules within your website do not provide enough options, a custom app for the admin is often needed. We can help you customize off the wall eCommerce solutions and tackle those projects that demand API integration with other systems.
View our custom template inventory: Custom Templates. You can even take them out for a test drive by viewing the demos built for each template. Come back and tell us what you think.